Lexlink expands with 4 countries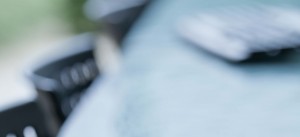 This year 4 offices were added to the international network Lexlink: Pro Bein & Co from Israel, Bowker Abagados from Mexico, Antonis Paschalides & Co from Cyprus and Ventural Carcés & Lopez-Ibor from Spain.

The annual conference of Lexlink, an international network of lawyers, took place from Thursday 6 to Sunday 9 October 2011. McNamara Ryan Solicitors hosted this year's event in Epsom, England.
As usual, the conference opened with a general meeting, during which the Board of Directors presented a report on last year's activities. A general meeting is usually followed by an exposition of a current legal issue with an international impact. This year, however, our German correspondent professor Rainer Schackmar conducted a lecture on the 2010 Incoterms.
For our office this meeting is the perfect opportunity to better get to know our foreign contact persons and their offices. This enables us to, if necessary, refer our clients to a trustworthy contact person abroad, together with whom we then handle and follow up a dossier.