New challenges and reinforcement for the office in 2018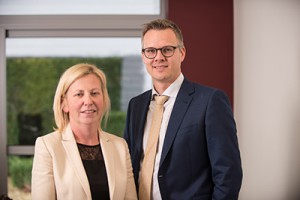 After an eventful 2017 and the huge loss we have suffered, we are now ready to contend with the new year!
VAN MARCKE ADVOCATEN concluded the year with a fantastic team! Every one of them was fully committed to his/her tasks within the office. The promise we made, namely to continue the great work carried out by Claude, has therefore been kept!
A sincere word of thanks to our colleagues, as well as to our numerous loyal clients, who have maintained their faith in the office.
We are embarking on 2018 with total confidence, as part of a united team which has been further strengthened by the arrival of Sven Staelens, a lawyer affiliated with the Kortrijk Bar since 1st October 2015.
It is with great pleasure that we welcome Sven to our team!
All that remains for us to do is wish everyone a highly successful 2018!
Vallery & Jelle